I'm all too familiar with the need to make every penny count when it comes to budgeting! I do not claim to be your cheapest option available, but I do know that I often offer more experience than many of the cheapest options, and my experience often means that you will encounter less hassles at the printer. With over seven years of full-time pre-press experience I know how to prepare files that are ready-to-print.
I am also very giving with advice when it comes to options you can take to meet a tight budget. My goal is to partner with you to both reach your audience, AND meet your goals -- while maintaining your budget.
Non-Profit Favorite Services
• Logo Creation / Brand Development or Redesign
• Fund-raising Material Creation
• Advertising
(print and digital)
• Brochure Design / Ordering
• Newsletter Writing and Design
• E-mail Blasts
(Mail Chimp)
• Flyer Design ... and more!
When Paris Hospital needed to recruit multiple new physicians at once I worked with their in-house marketing team to create a beautiful recruitment campaign reflecting the benefits, both of working at the hospital and of moving to live in the Paris,IL community. With the help of this friendly and informative campaign the hospital successfully hired to fill all eight of their open positions.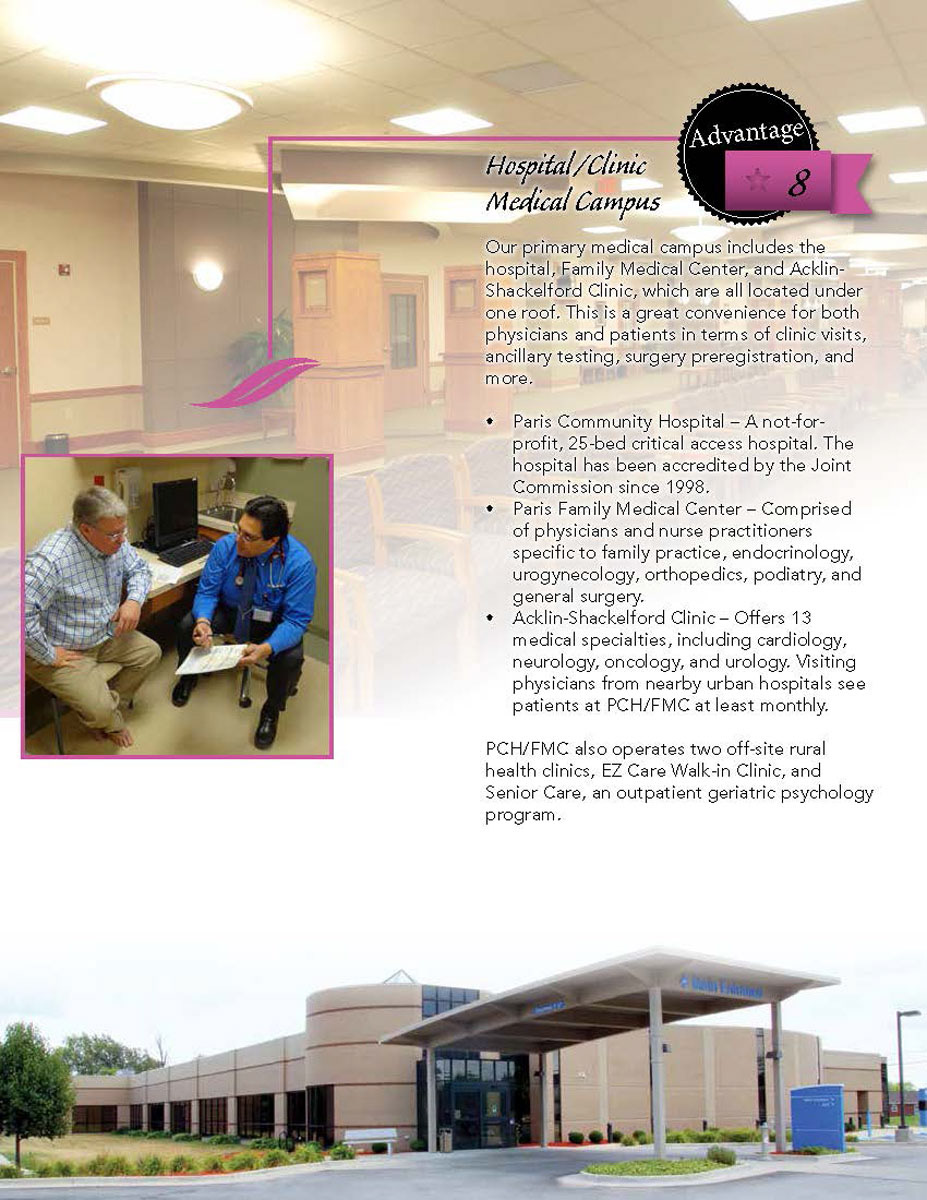 Russian Ministries [now named Mission Eurasia] requested a booklet design that would highlight their ministry activity in the many locations they served, and also encourage their supporters to provide focused prayer for an entire year.

Who says annual reports have to be boring? While they are usually full of required data, annual reports can also serve as a yearly piece that can reflect the spirit of an organization and encourage members into action for the year to come.